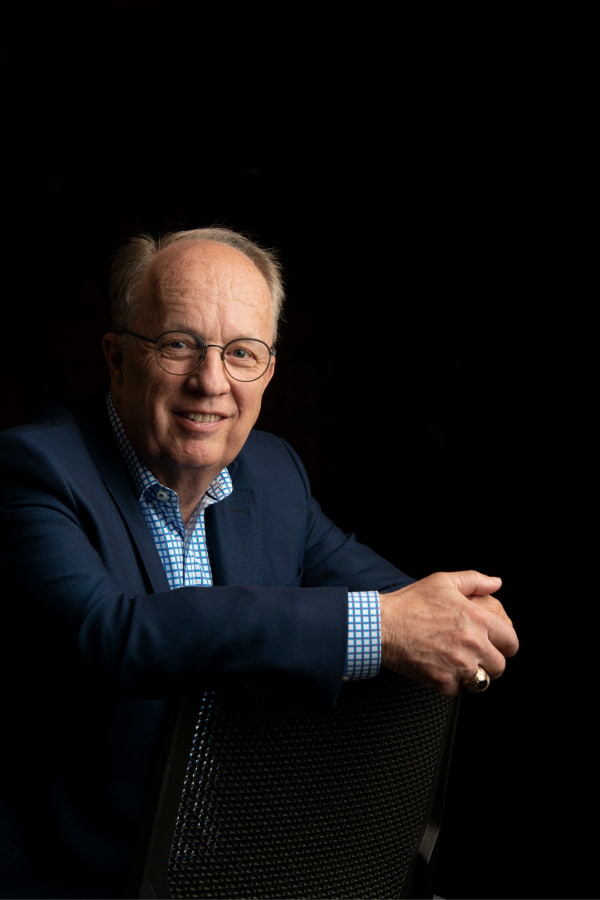 Civil engineer, builder, solution seeker
Mike Hurst, CE'74, credits a lifetime of mentors with going the extra mile for him. One of the earliest was Sister Marcella Ewers, his science teacher at St. Vincent High School, who told him point blank that he could do a lot better than ranking in the bottom quartile of his class.
"By the time I graduated, I was eighth in my class," says Hurst, who grew up on a farm where corn, soy beans and livestock supported the family. "My two older brothers went into agriculture but my mother wanted me to be an engineer."
Hurst had just begun his freshman year at Rolla when adulthood arrived.
"I found out that Barbara and I were going to be parents," says Hurst, who went to his advisor, Dr. LeRoy Thompson, CE'56, MS CE'65, and told him he would have to quit school to support his family. "Dr. Thompson said I needed to stay in school. He helped us find a place to live. He and his wife had us over for dinner many times. His daughter babysat for us. He was a great friend."
As a student, husband and father, Hurst still found time to be active in campus organizations, honor societies and Sigma Phi Epsilon fraternity. He also started planning for life after graduation.
"I had a number of interviews and my two finalists were McCarthy and Procter & Gamble," he says. "I talked with Barb about how McCarthy was smaller and riskier while P&G was huge and stable. About 10 years later, P&G eliminated its construction management department — so much for my risk analysis."
Hurst's first McCarthy project was a student center for Southeast Missouri State University. When he showed up on the job, the construction superintendent asked, "What are you supposed to do?" Hurst remembers his answer: "I've never been an engineer before. I have no idea."
"Civil engineers are builders and solution-seekers. They get things done."
The superintendent put him to work as a carpenter.
"It was a good way to learn what construction is all about," says Hurst.
"After a few months, he made me a foreman in charge of three carpenters."
Over the next two decades, Hurst managed many construction projects and spent 14 years working for McCarthy's Southwest division, eventually as executive vice president of operations. In 1994, he met his biggest challenge — constructing a $350 million chip fabrication plant for a contentious client with a 12-month schedule.
"It was the kind of project where stress levels were so high that people broke down and cried," says Hurst. "At one point, I was pretty sure we'd be fired. When Mike McCarthy said it was time for me to become company president in 1995, I asked what convinced him. He said it was that project."
Hurst served as president and COO of McCarthy until his retirement in 2007. He helped to lead many changes over 33 years with the company, including the transition from a family-owned to employee-owned company and the implementation of safety improvements that have been adopted industrywide.
The Hursts established the Hurst-McCarthy Professorship in Construction Management in 2008 in partnership with McCarthy.
"More than 40 percent of S&T's civil engineering graduates work in construction, so it made sense to create an endowment supporting excellence in the field," says Hurst, who serves on the S&T Board of Trustees. "Civil engineers are builders and solution-seekers. They get things done."