GGph'70, MS GGph'71, PhD GGph'73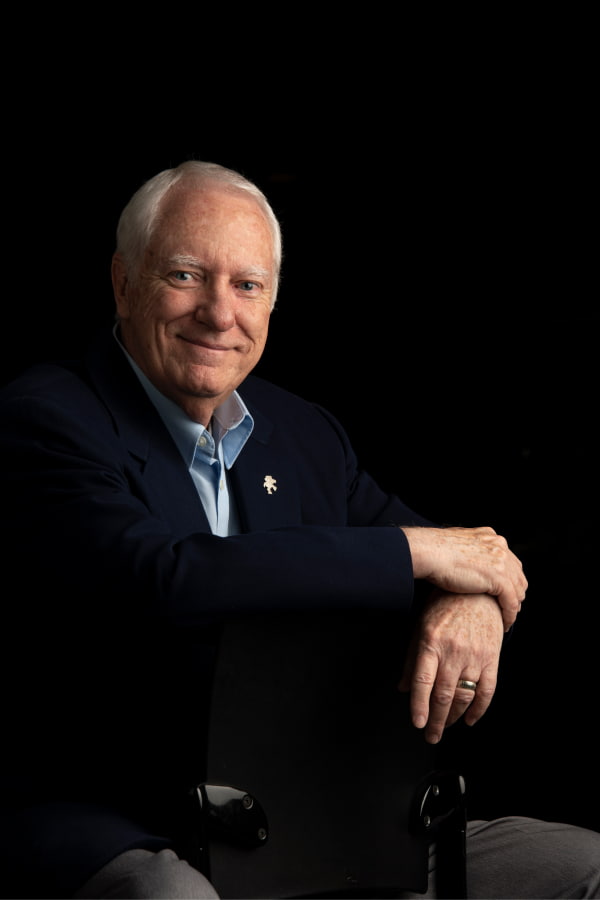 Retired general, geologist, global leader
The advice Keith Wedge, GGph'70, MS GGph'71, PhD GGph'73, shares with students today bears a striking resemblance to his own decisions as a young Army officer.
"Accept difficult assignments and seek leadership positions," he says. "Read history and learn from the past."
The retired brigadier general and three-time Missouri S&T graduate embodies his own advice. As a geology and geophysics major, he stepped out of his rock-and-mineral comfort zone to serve as editor-in-chief of the Rollamo. The yearbook he edited won top honors from the national Associated Collegiate Press.
"Not bad for a bunch of science and engineering students," says Wedge, who has always been game for a new challenge or horizon. Growing up in Affton, Mo., he'd hop a train in St. Louis and head west. "My dad worked for the Missouri Pacific Railroad, so I had a train pass. I'd go on trips by myself to Colorado to rock hunt."
After completing his Ph.D., Wedge headed to the Army Engineer School at Fort Belvoir, Va. Throughout his 34-year career, he used his geological training on field assignments all over the world — locating North Korean infiltration tunnels along the Demilitarized Zone, drilling for water in Egypt, and building roads in Jordan, to name a few projects. He also spent six months in Saudi Arabia during the Gulf War.
While his work became administrative as he advanced in rank, he always maintained that his grounding in geology was the key to his success.
"I've traveled to six continents in my work for the Army," he says. "My education made it possible to get those assignments."
"Accept difficult assignments and seek leadership positions ... Read history and learn from the past."
Wedge's last duty post was at Fort Hood, Texas, where he commanded a five-state brigade of more than 2,600 soldiers. After retiring from the Army, he worked as a senior military analyst and program manager for Advancia Corp., a military contractor, and taught graduate classes in environmental management for Webster University at Fort Leonard Wood. He also worked for the Missouri Division of Geology and Land Survey as chief of information services, and later as chief of geotechnical services, retiring from this civilian job in 1999.
Keith and his wife, Bobbie, have been Rolla residents and community volunteers since 1970. Wedge is treasurer of the Miner Alumni Association board of directors and has been a board member for 18 years. He is president of Pi Kappa Alpha fraternity's Alpha Kappa Educational Foundation, and a past president of the Academy of Mines and Metallurgy and the Fort Leonard Wood-Mid-Missouri Chapter of the Association of the United States Army.
The Wedges are long-time supporters of geological sciences, the Miner Alumni Association and Pi Kappa Alpha. They have established scholarship endowments supporting all three.
"As a student, I depended on scholarships and financial aid," says Wedge. "Bobbie and I believe it's vital to invest in young people."
For Wedge, scholarships also inspired an enduring friendship.
"I was fortunate to have had several McNutt Scholarships including one to study in Germany during part of my senior year," he says. "Amy McNutt (widow of pioneering oilman V.H. McNutt, MinE 1910, MS MinE 1912) came to Rolla twice a year to take her scholarship students out to dinner, and we developed a friendship. After Bobbie and I were married, we honeymooned at the McNutt Ranch near San Antonio."