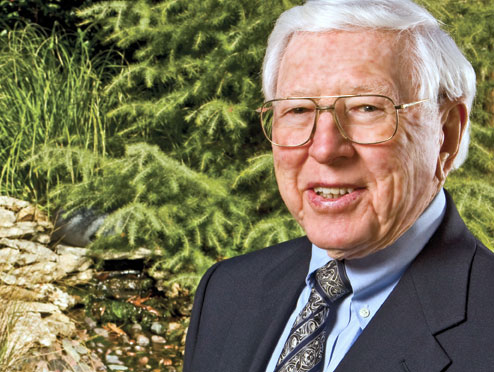 Vernon Jones: pipeline to prosperity
In 1973, Saudi Arabia and other Arab producers set up an oil embargo against the United States to protest the nation's support of Israel. Although short-lived, the embargo was a turning point in the politics of oil and one that Vernon Jones, CE '53, witnessed as president and CEO of the Explorer Pipeline Co.

The company had just finished building a pipeline connecting Texas Gulf Coast refineries to Chicago with an ultimate capacity of 720,000 barrels a day.

"We had gotten into full operation and were fast approaching full capacity when the supply was halted," Jones says. "We lost 50 percent of our output within less than 60 days"

This experience taught Jones that a practical understanding of, and participation in, Washington processes was critical when it came to being an effective executive.

Jones remembered these lessons when he joined Williams as president of its subsidiary, Williams Pipeline Co. A decade later, he became president of the parent company, which at the time was heavily involved in agricultural chemicals, a metal service center and oil exploration.

For Jones, the company's pipeline to success meant restructuring the company and building the right team, hiring many Rolla grads along the way.

During his tenure as Williams' president, he led a number of acquisitions, including Northwest Energy of Salt Lake City, a natural gas company that at the time had slightly more in assets than Williams. "Diversifying into the interstate natural-gas pipeline business was the greatest single change the company made," he says.

Under his leadership, the company also developed a very successful fiber-optic-based telecommunications subsidiary, led by fellow Rolla grad Roy Wilkens, EE '66.

Jones became more involved with his alma mater under chancellors Joseph Marchello and Martin Jischke. After his retirement in 1992, Jones and his wife, Maralee, established a chair in civil engineering and made a gift to help renovate Butler-Carlton Civil Engineering Hall.