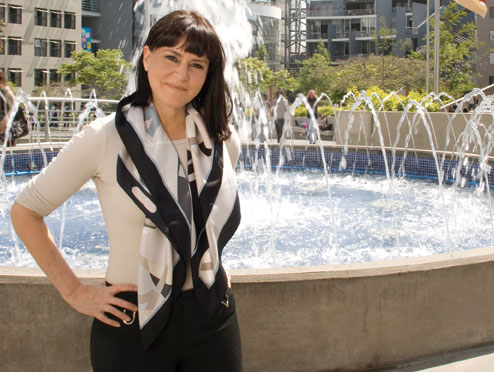 Mariana Rodriguez: peruvian pioneer
By anyone's standards, Mariana Rodriguez, CE '80, is a trailblazer. After graduation, she returned to her native Peru to become a leader in the field of higher education, helping found two universities and two technical institutes in the country.

Her journey began in Lima with her first engineering job. Rodriguez was excited to discover that her employer had a Radio Shack TRS-80, Model 1, one of the first personal computers available. No one knew how to use it, however, and there was no one to train them. In fact, the TRS-80 was still in its box.

So Rodriguez and a co-worker decided to figure out how to run the machine. The experience ultimately led to the creation of Cibertec, a three-year technical degree institute. "The combination of computers and education sounded very exciting to us," Rodriguez says.

In 1994, Rodriguez and partners established the Universidad Peruana de Ciencias Aplicadas (UPC), also in Lima. In 1998, the partners merged UPC and Cibertec. Rodriguez took on the responsibility for the merger and found that only one general manager was required. So she took on that role, too.

During this same timeframe, Rodriguez partnered with her late father, Daniel M. Rodriguez, GGph '50, and her brother, Daniel Rodriguez, Econ '79, to create Instituto Tecnologico del Norte (ITN) in 1984 and the Universidad Privada del Norte (UPN) in 1993. Rodriguez's official title these days is president and CEO of Laureate Peru, which encompasses UPC, UPN, Cibertec and ITN.

Rodriguez continues her legacy in higher education by helping students without means earn degrees. "I currently pay tuition for five students," she says. "I call them my godchildren."