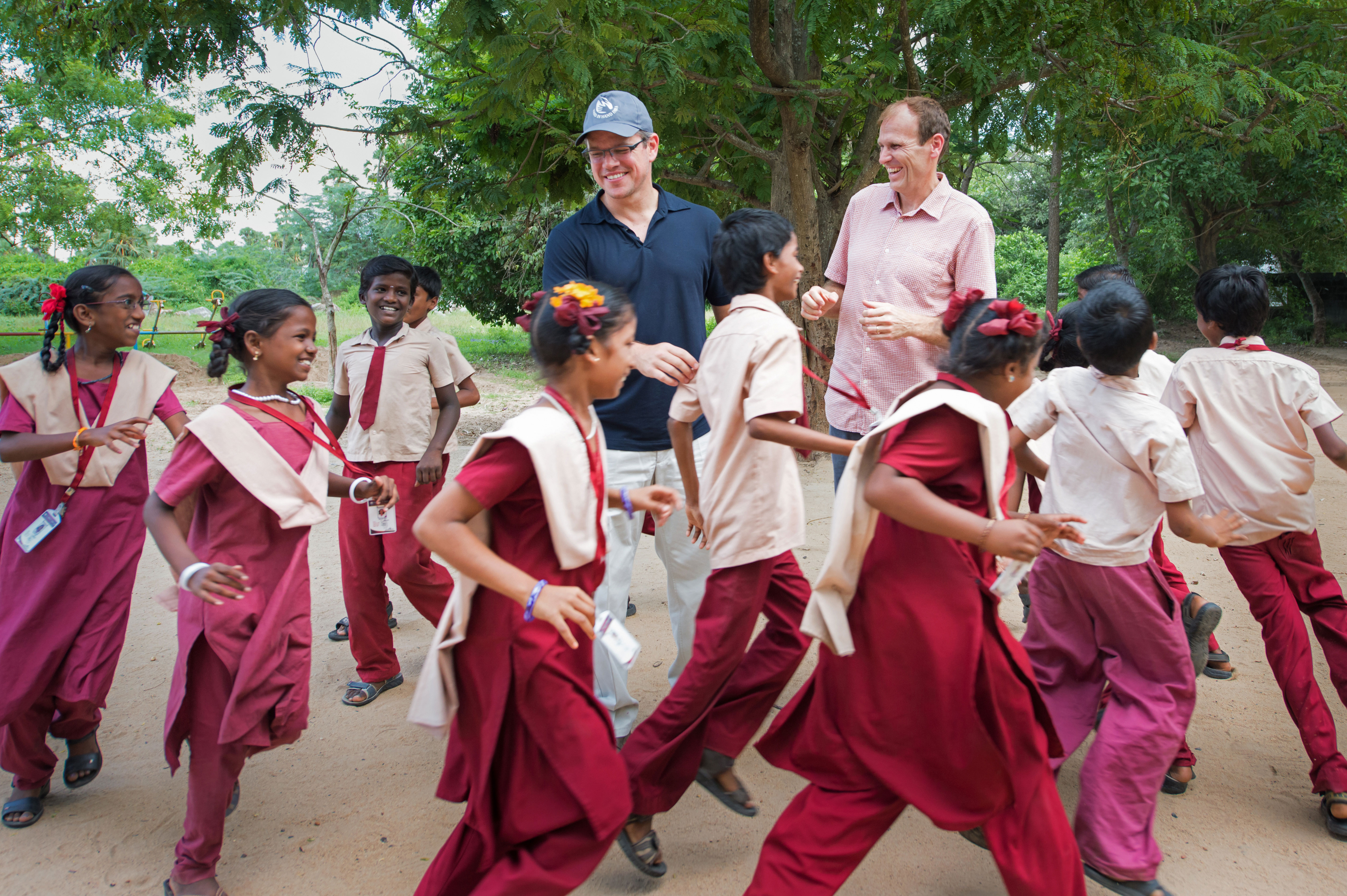 Gary White: water warrior
In 1984, Gary White traveled to Guatemala with an organization that he had established for students who wanted to volunteer for development projects around the world. "I can still clearly see the little girl who brought the water and sanitation crisis into striking focus for me," says White, CE '85, MS CE '87. "She had a determined expression on her face as she dipped her can into a rusty barrel of contaminated water. Heaving the can into her arms, she walked alongside a stream of open sewage back to her shack. At that moment, I knew what my life was going to be about; bringing safe drinking water to people living without it."

In 1990, White founded WaterPartners. In 2009, the thriving organization merged with actor Matt Damon's non-profit, H20 Africa, to form Water.org. So far, White has been instrumental in transforming more than 600,000 lives in Africa, South Asia and Central America through better access to safe water and sanitation.

White says Water.org does more than just write checks. The organization works with certified local partners and is committed to sustainability through rigorous monitoring, evaluation and research. Water.org developed and launched a WaterCredit program to help people in developing countries get small loans, empowering them to address their own water needs.

In May 2011, Time named White and Damon to its 2011 Time 100, the magazine's annual list of the 100 most influential people in the world.
White and Damon also co-founded WaterEquity, the first-ever impact investment manager dedicated to ending the global water crisis. As of 2020, Water.org & WaterEquity have reached more than 33 million people and mobilized more than $2.6 billion toward solving the global water crisis

S&T: Are water quality problems and sanitation problems always intertwined?

White: Without a good understanding of the link between hygiene and disease, the health benefits of safe water and sanitation can be easily lost. Water.org holds intensive training and motivation seminars on the link between good health and good hygiene. Linking sanitation with common health concerns increases community commitment and involvement.

S&T: How did Matt Damon become involved?

White: I met Matt Damon a little over two years ago in New York City, where I was introduced to him by a mutual friend. During our first conversation, we talked a lot about my idea for WaterCredit. Matt clearly brought the ability to focus the world's attention on the crisis. That's what prompted us to merge.

S&T: How familiar are you with Missouri S&T's efforts in the area of water quality, through Engineers Without Borders, etc.?

White: I think it's great that so many students are gaining international experience and turning their skills into incredible humanitarian efforts. As someone who got his start in international development work in the same way, I can relate to this. I see a lot of potential for S&T to shape students who will be positively impacting the world in the years and decades to come.