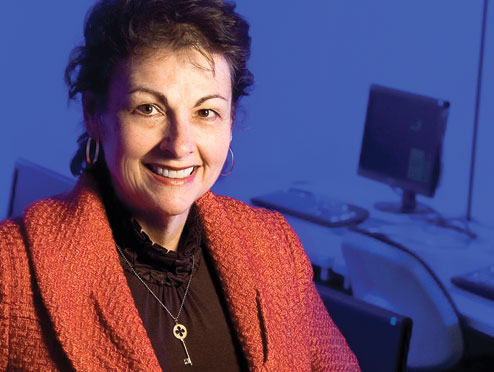 Cindy Tang: closing the gender gap
Cindy Tang, Econ'85, was a champion for women when the university really needed one. And she still is.

Thus far, 15 female faculty members have been recognized for their accomplishments and service to the university through the Woman of the Year award, which Tang established.

"Retention of women faculty, staff and students is just as important as attracting them," says Tang, who established the award to recognize female faculty who have improved the campus environment for women. "The university needs more women in leadership positions — executive, administrative and academic."

Tang understands that technological research universities like Missouri S&T need women to serve as role models for the increasing number of female students who enter engineering and science fields. To do so, Tang envisions child care for S&T employees and students and a policy for hiring spouses to help attract more women to campus.

Tang is founder and former chair of Insight Industries Inc. in Platteville, Wis. Now known as Avista, Insight was started as an entrepreneurial software engineering consulting firm in 1987. Tang sold and left the company, which is now one of the largest software engineering businesses in Wisconsin.

A former president of Missouri S&T's Board of Trustees, she endowed the Cynthia Tang Missouri Professorship of Computer Engineering in the electrical engineering department, which established the department's computer engineering discipline. She was also instrumental in creating the Daniel St. Clair Chair in the computer science department.

A member of both the Academy of Computer Engineering and the Academy of Electrical Engineering, Tang helped develop the management systems discipline at S&T through active participation and funding of scholarships. She also funded the Jean Walker Memorial Scholarship in English and technical communication.

Today Tang champions other emerging entrepreneurs as an "angel investor," providing funding for innovating businesses and then taking an active role as an advisor.